Jeff Patane - Tactical Firearms Trainer
Jeff is a tactical firearms trainer with over 30 years of shooting experience. His background includes over 15 years in law enforcement, where he works in the Patrol division as a Reserve Officer.
Jeff currently holds Firearms Instructor certifications from POST (Peace Officer Standards and Training) and the NRA.
Jeff has also successfully completed numerous tactical training programs including:
First Responder/Active Shooter


Extraordinary Deployment


Active Shooter Response and Deployment


Other various tactical pistol, rifle, and shotgun courses

Jeff is active in the Law Enforcement shooting competition arena. He is a Tactical Firearms Advisor for Falchion Enterprise, a private security company. Additionally, Jeff's training includes courses in EVOC, Anti-Terrorism, and Weapons of Mass Destruction.

Jeff currently teaches tactical firearms in the San Jose, California area. We look forward to training with you.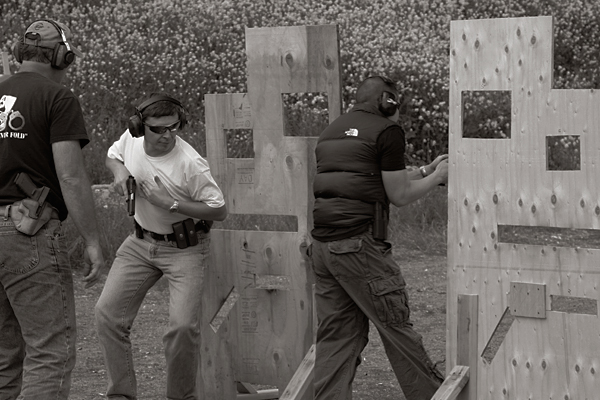 What do people say about Jeff...
Hi Jeff, I just wanted to send you an email thanking you for allowing me to take your class, and for teaching me everything throughout that day. I learned a great deal from just that one class, and it's definitely helped my shooting and understanding of the basic concepts, and I actually feel that I may have benefited the most, from your class, out of all the people there. I've been struggling with my shooting since purchasing my gun, and I feel that it's so much better now, after going through your instruction. Honestly, I was scared to take your class initially, but you've made me feel comfortable enough to attend more of your classes this upcoming year.
Thanks again Regards, Alex L.
---
A couple of months ago, on a whim, I picked up a business card for a place called "Alpha Dog Tactical", which teaches a variety of combat courses for pistol, carbine, and shotgun. I'd been feeling pretty proficient in my ability to punch reasonably grouped holes in paper targets over at the local range. So the idea of taking an actual police-style pistol training course had the same terrifying appeal that goes with getting on a the biggest roller coaster at the amusement park after spending a day on the kiddie rides... Would I do it again? Absolutely. Jeff's a terrific instructor, with a smile for everyone, unmistakable skill, and an obvious love of teaching.
Peter B.